Cedarsmoke
Magiclands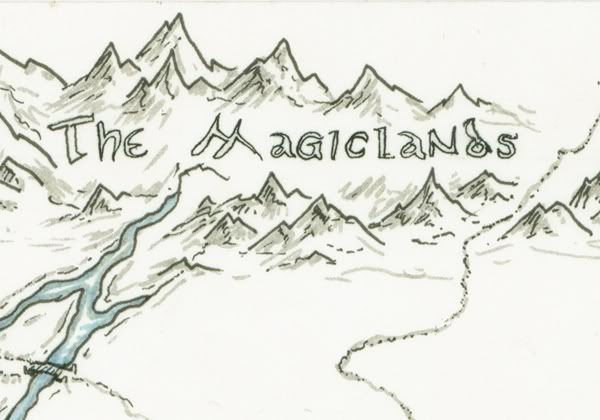 The Magiclands lies beyond the Stout Hills and has, among other things, a large population of magically-inclined races such as Eladrin and Gnomes. Because of its eponymous magical nature, it does not lie north, east, south, or west of the mountains, but simply "beyond". There are many ways to get to the Magiclands for those who have already been there and all accounts of travel to and from are regarded as rather mundane, but it is nonetheless extremely difficult to find one's way for the first time without the aid of a guide.
The villages, towns and cities of the Magiclands are characterized by an extreme usage of (and some say, reliance on) magic. The smallest villages' fields are tended by animated plows and lit by magical lanterns and in the larger cities, massive towers reach to dizzying heights, connected through portals and teleportation circles and magic carpets that ferry people through the labyrinthine corridors of buildings.
Expectedly, the Magiclands chief means of trade with its bordering Dwarven kingdom and Khalistara is magic, both items and services.